The aim of this page is to make an attempt at identifying mystery photographs - if you have any idea's, please e-mail me - if you have a photograph that you want to feature here, please get in touch.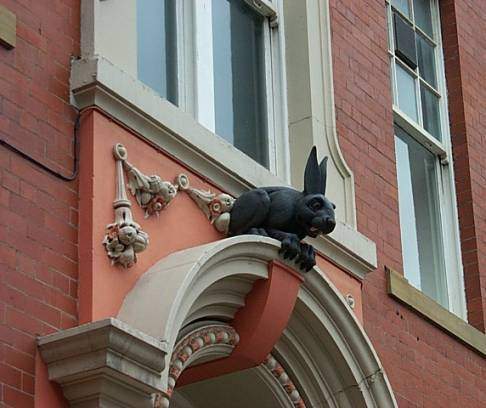 The Vampire Rabbit.
This strange looking beast site on the top of a decorative doorway into the rear of Cathedral Buildings (fronts onto Dean Street). The actual entrance is in Amen Corner at the rear of St Nicholas Cathedral.
Does anyone know the history of the rabbit?




.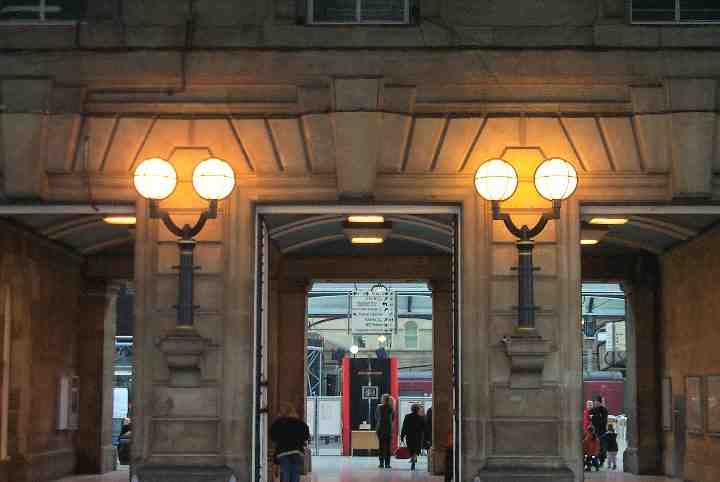 The Mystery Lights.
These newly intstalled lights within the Portico of Newcastle Central Station sit on what appear to be a pair of either fomer cannon barrells or train smoke stacks.
Does anyone have any information on these items?