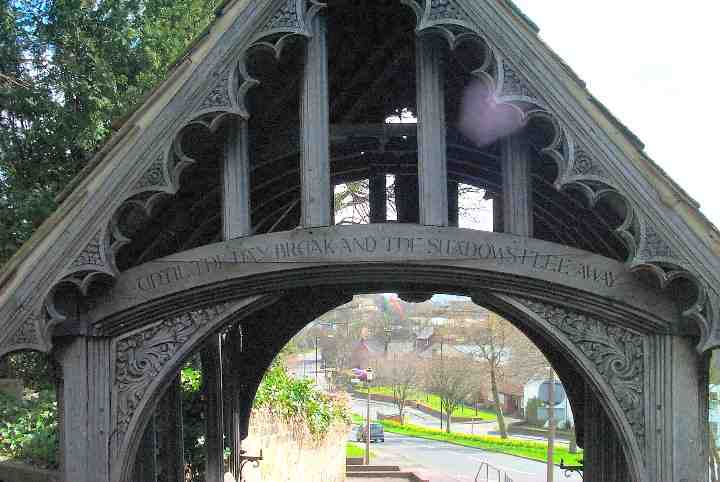 The Lychgate was built in 1896 by W.S.Hicks.
The Lychgate is made from pegged timber with a stone flagged roof.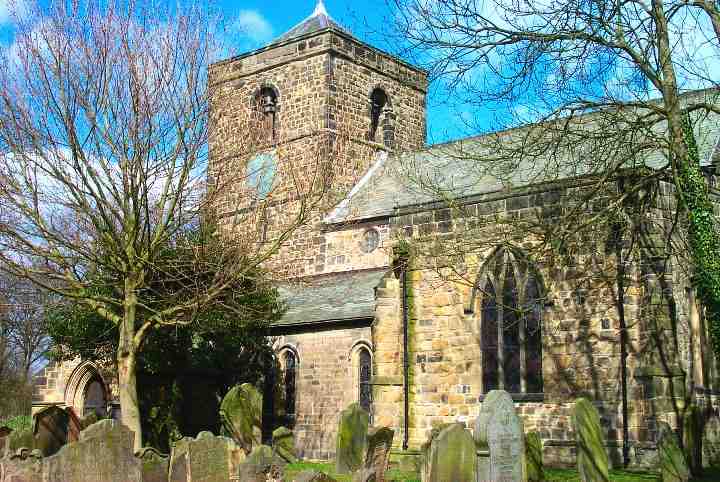 This is the Church of St Michael and All Angels, Concecrated in 1170.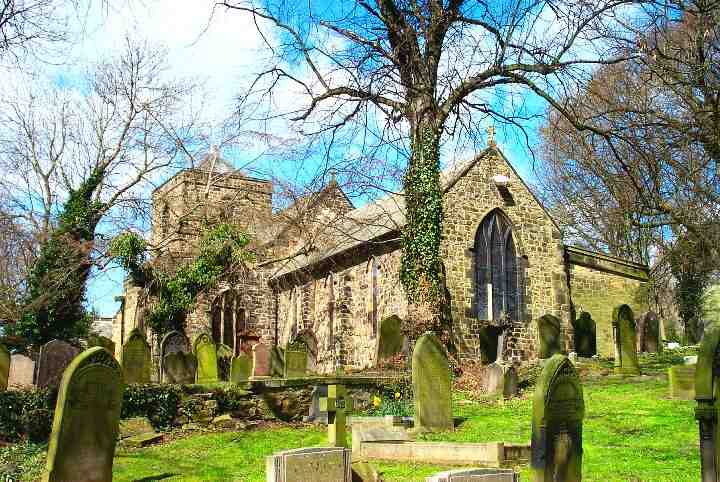 What can be descibed as a typical church graveyard, quite well maintained.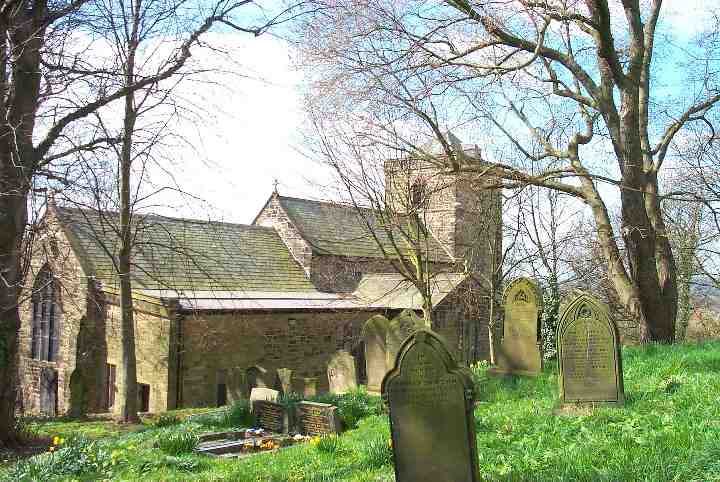 The bulk of the graveyard stands at the rear of the Church, towards the North.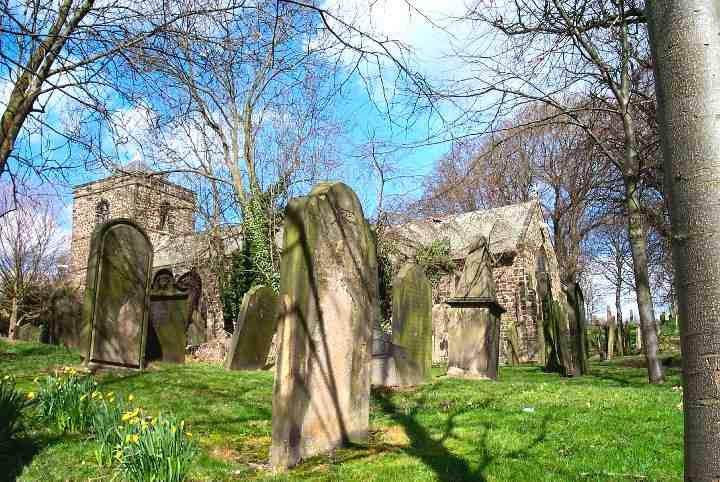 This is a view of the Church from the South after passing through the Lychgate.
A view of the cemetery as it extends towards the North at the rear of the Church.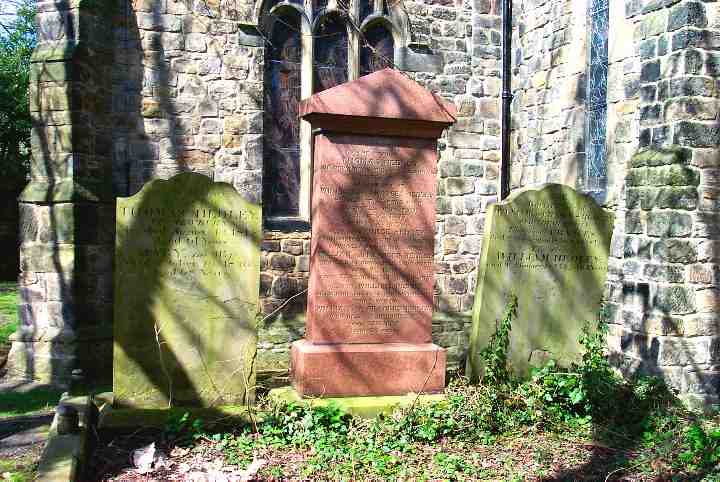 This is the Hedley Family Grave - William Hedley was a famous Tyneside Railway's Pioneer.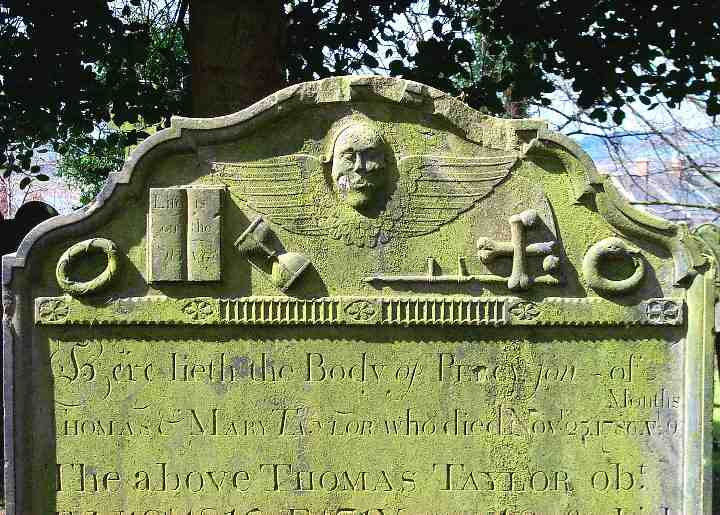 Some good examples of early head stone art work - the symbols all have a meaning.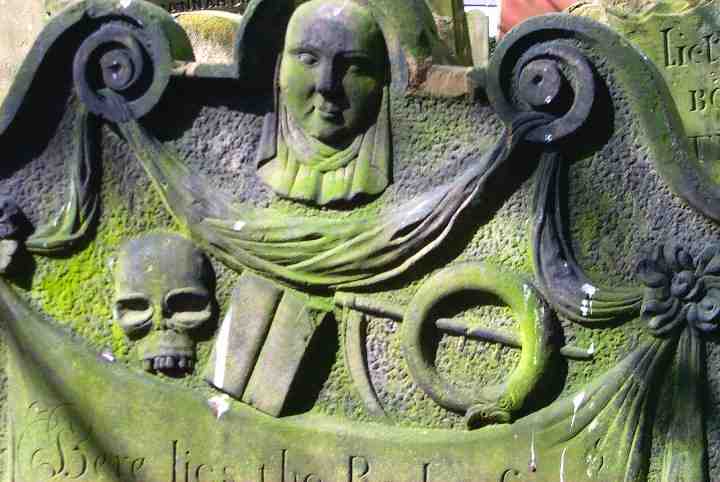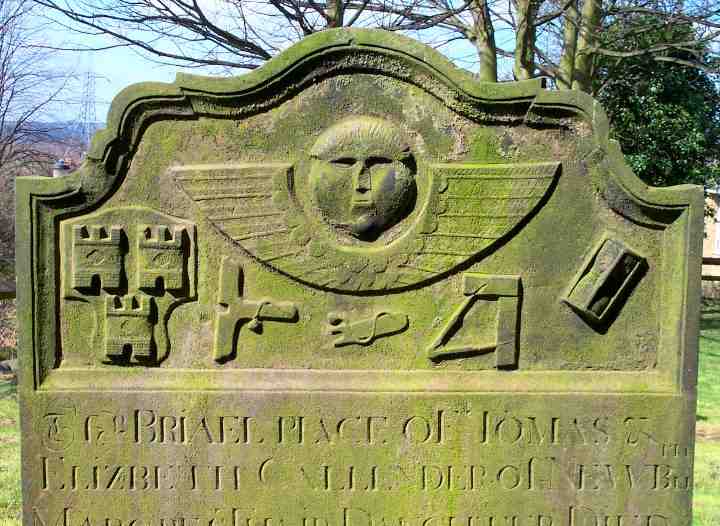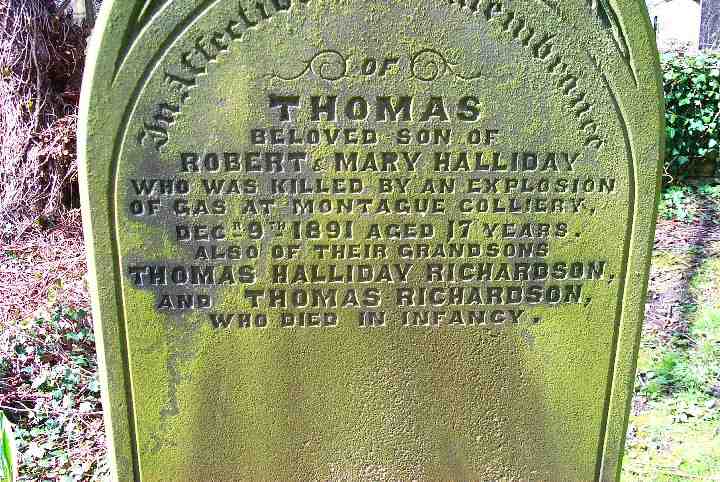 Thomas Family Grave
The Almshouses were funded by Hugh Taylor, Bailiff of The Duke of Northumberland.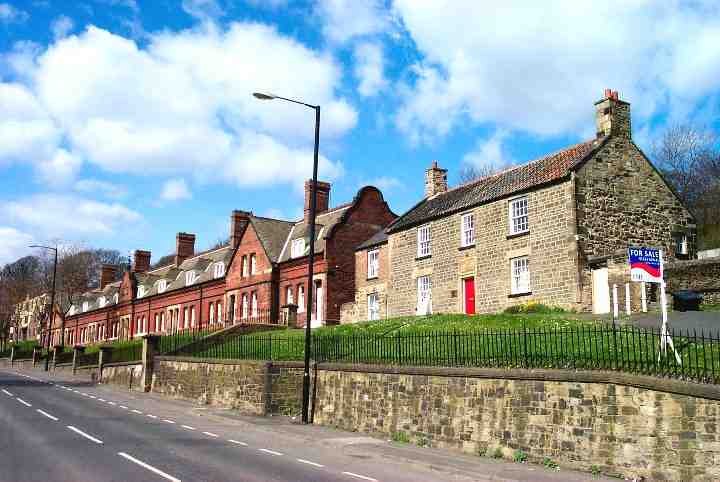 Duke of Northumberland House and Almshouses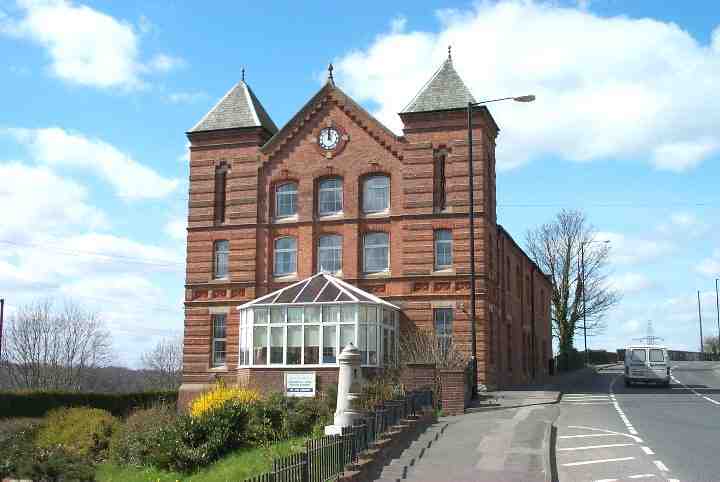 This building is now a Nursing Home but is known locally as Newburn Hall.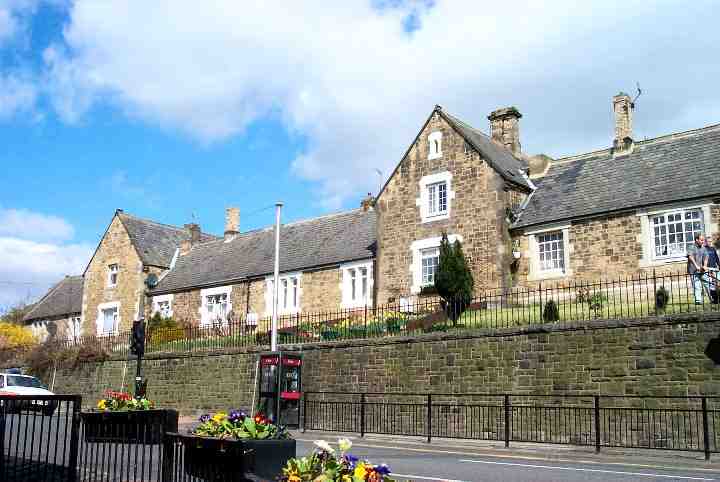 A view of the North side of High Street Newburn.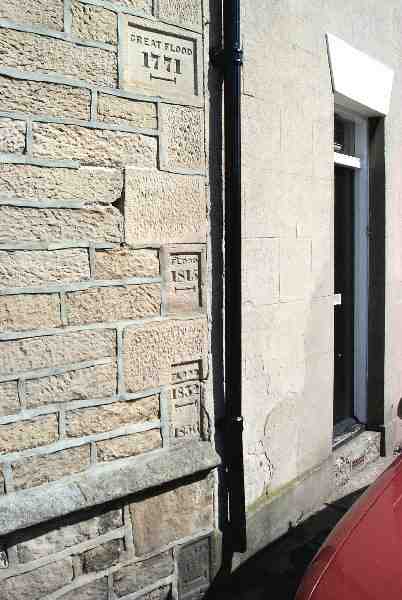 The levels of floods, 1771, 1815, 1830 and 1856 are marked on the outside wall of the Boathouse pub.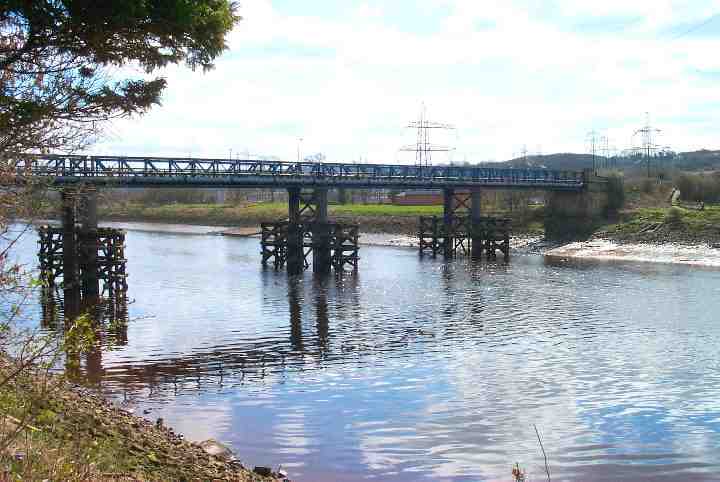 This is Newburn Bridge, built in 1893 for the Newburn Bridge Company. Originally it was a toll bridge, the toll house being on the North East end.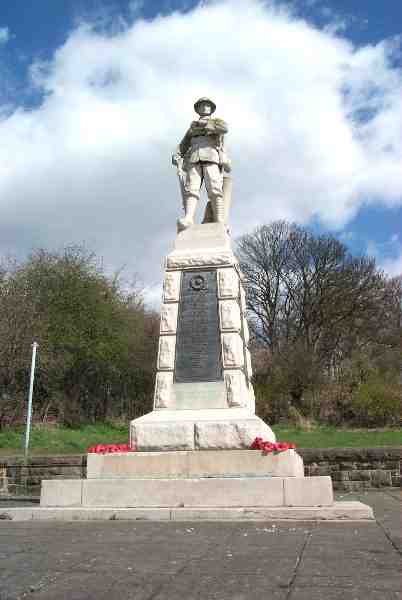 The memorial was unveiled by the Duke of Northumberland, 15th July 1922.